Let our consultants guide you
Whether you need a little help getting started, training for a whole team or a solution built for you, our Consultants are ready to help you achieve your goals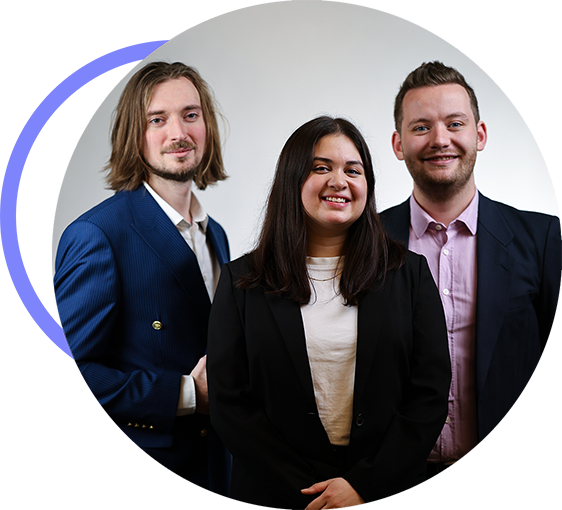 Our automation experts are here to help you find the best solution for your needs and help you create it in Compose, or build it out for you. With a proven Agile approach we know we can get your solution up and running in no time.
We offer training in Compose to enable you and your team to create rapid automation without needing to be a full fledged programmer. With a little training you can get started building in compose and start creating your own automations.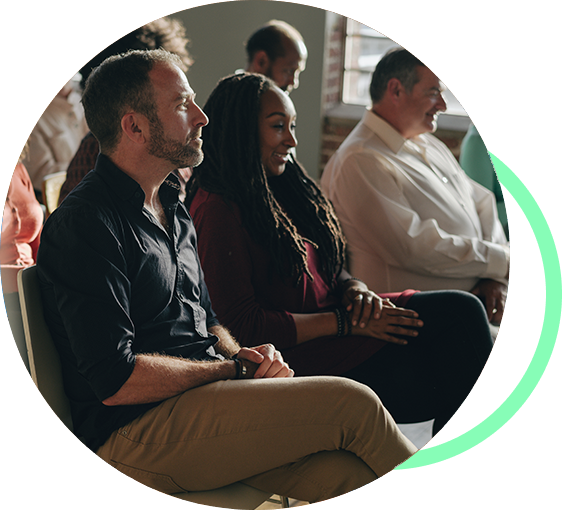 How we bring digital transformation
We have years of experience in creating solutions that suit our clients needs with great efficiency
Innovative service design
We are always updating the ways we work so we can ensure a modern and innovative approach to automation and our working practices
Process optimization
We have a proven track record optimizing processes through workflows and automation in Compose
Cloud security
Built with security in mind from the ground up you can trust your information and workflows will be stored and handled safely
Task automation
Our consultants are experts at converting your tasks into automations and recommending the most efficient way to build out your automations to meet your specific needs.
Future-proof development
Compose is scalable after your needs while still staying flexible for future changes and improvement.
Rapid development
& digital transformation
With low-code we an shorten time-to-market while still bringing powerful digital transformation
We work with the agile methodology so we can create, test, deploy and keep developing the perfect solution for you. With an iterative process we can create solutions with fast time to market and ensured longevity
Build it yourself, or let our experts build it for you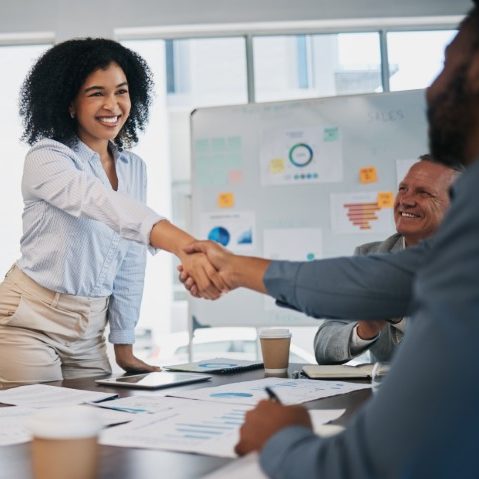 Train yourself or staff to become Citizen Developers
Creating automations and workflows is not just for fully fledged programmers any more. Getting started creating in Compose Enterprise requires little training and has immense possibilities to build out hundreds of automations with short time to market.
Book training and become a Compose Creator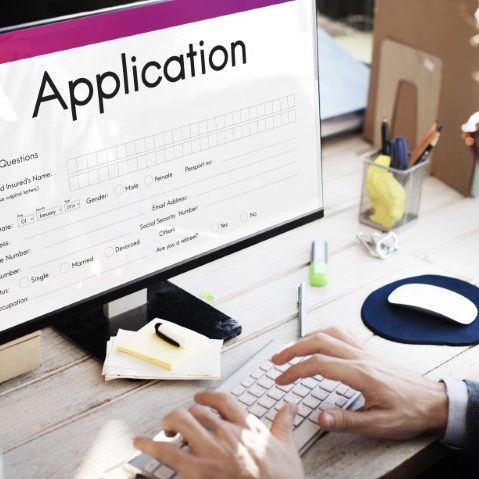 Get a fully built custom solution for your needs
Our consultants are ready to listen to your needs, help you come up with the perfect solution for your workflow and automations and build it out for you in no time.
Styled, tested and ready to deploy so you can focus on other things
Find out how Compose works and what functions are right for your automation needs.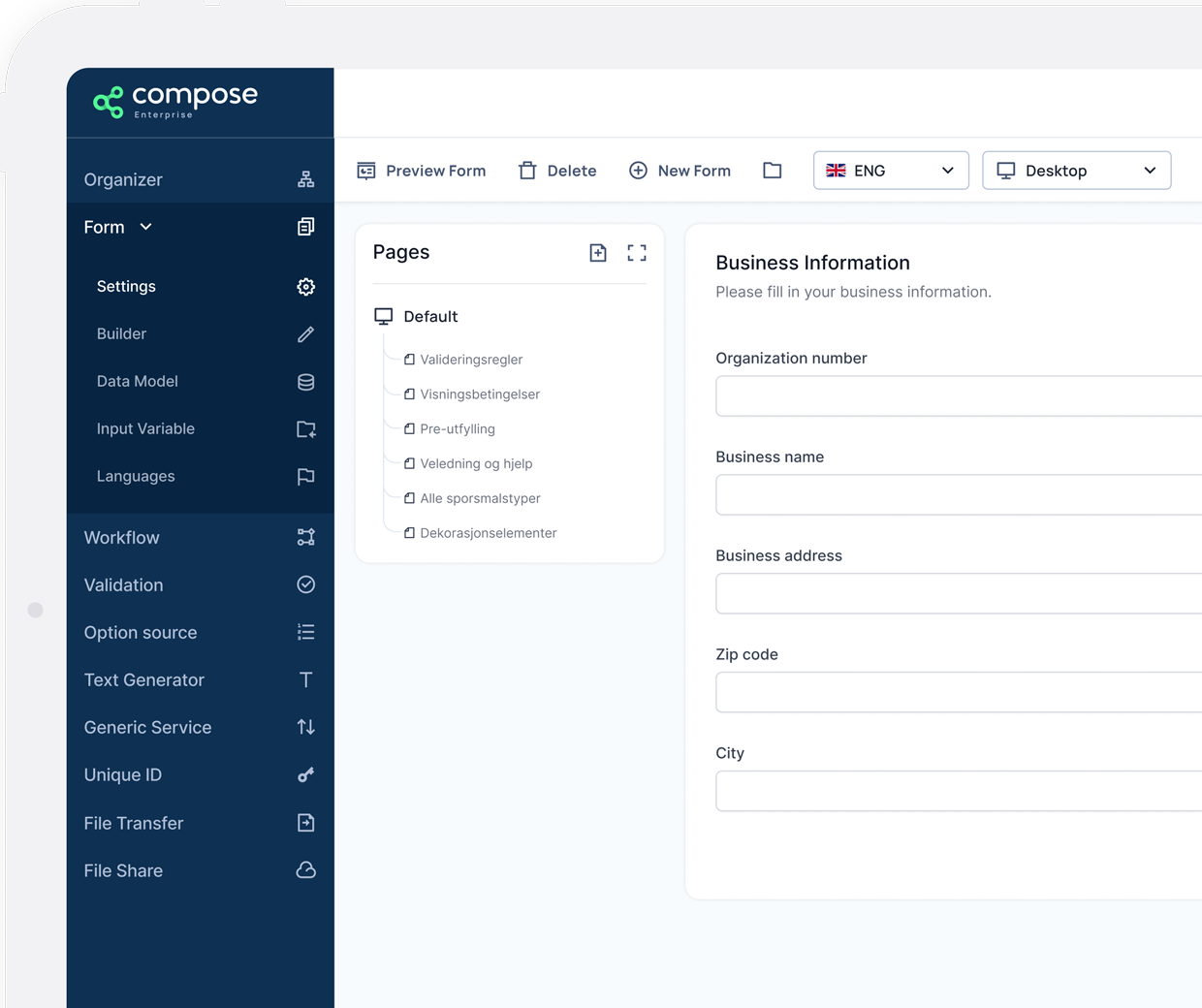 Create the form you need
Drag and drop the different input fields your need, automatically pre fill the information from an API or public database for your users to utilize
Make it fit your brand
Style the form experience with CSS so it fits your brand and look – you can even make it feel like they never left your site
Deploy and collect data from endless forms
Compose Enterprise is built to handle large volumes of form submissions and up to a 1000 concurrent users, per second! So you'll never have to worry about capacity issues again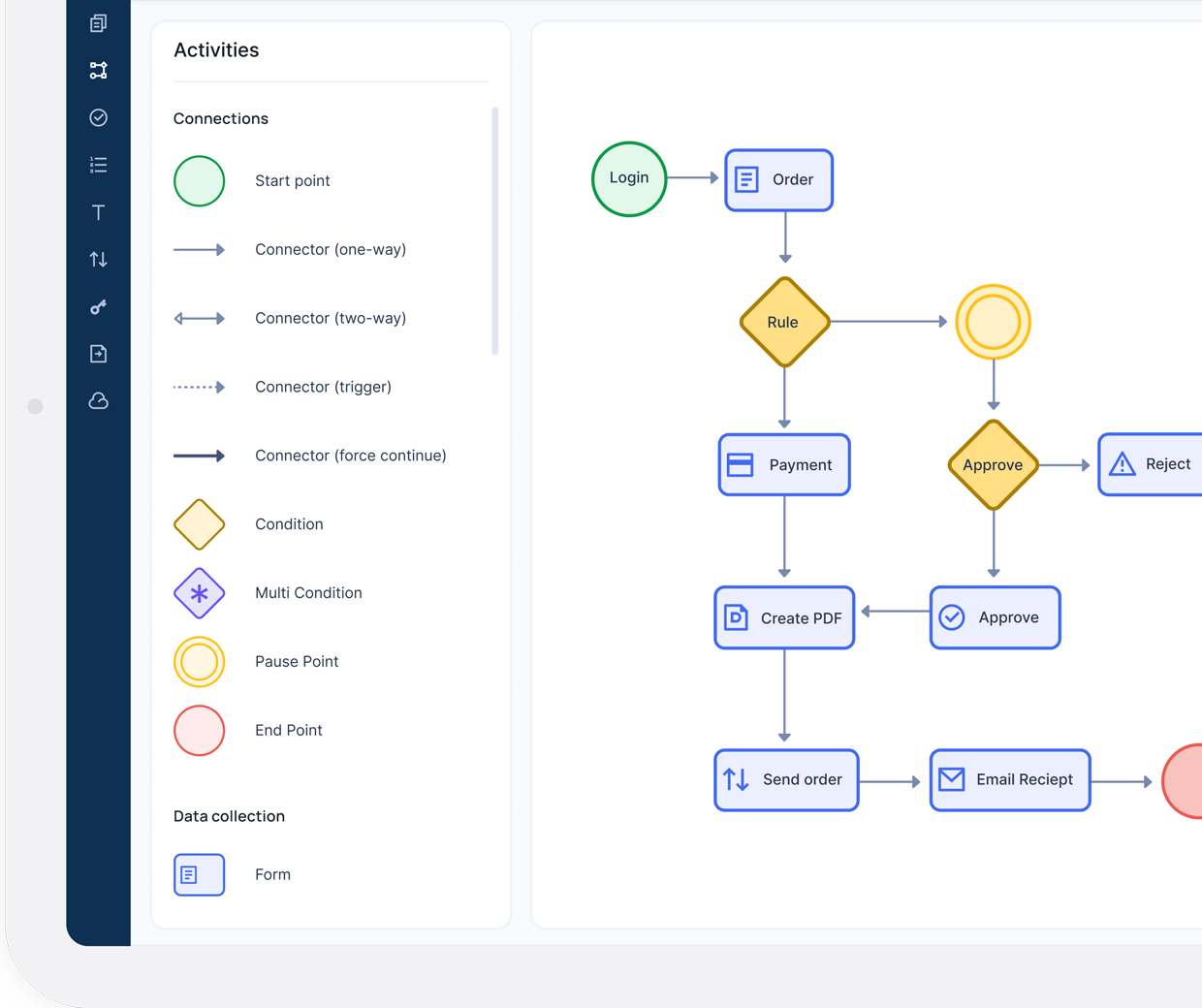 Automate in our drag-and-drop builder
Automate your processes with ease, drag and droppable modules with easy configuration. Take control of your digital processes
Standardized services and built-in safety
ID-porten authentication, Bank-ID, Online signing, payment services and more. All GDPR compliant and secure hosting where you need it
Smooth and scalable deployment
Our system can handle all the traffic you require – deploy multiple versions of a workflow, connect them to your current systems through our API module and enjoy a more hassle-free process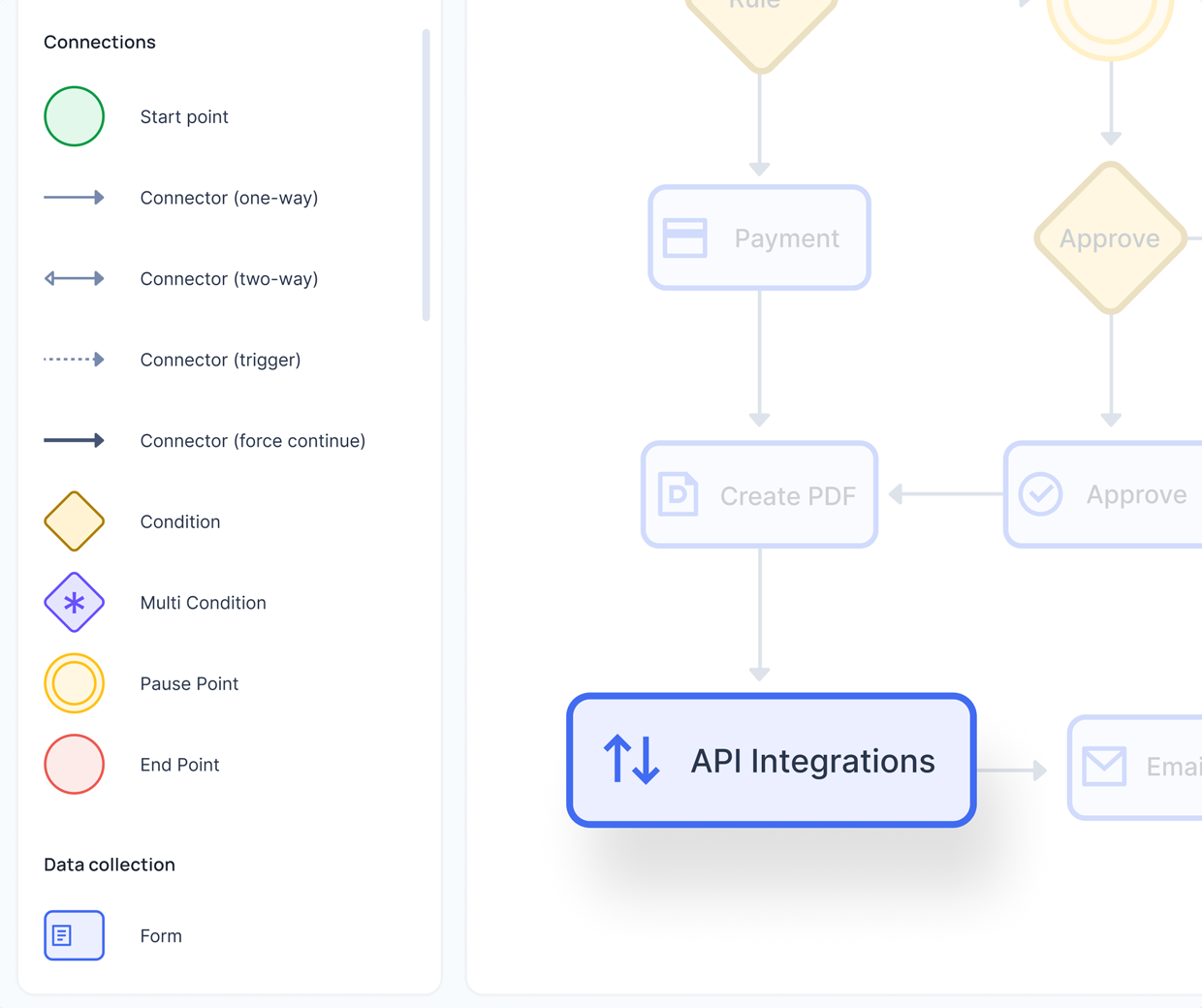 Connect to any API with minimal configuration
Our API component let's you connect to any system you need, or systems
Integrate your systems
Send XML, JSON or PDFs to ERP or file server. Fetch and populate. Get data from external sources and pre-fill forms and documents
Get, store and populate
Send a form submission directly to your API or grab any information you need from any API to pre-populate forms and information with ease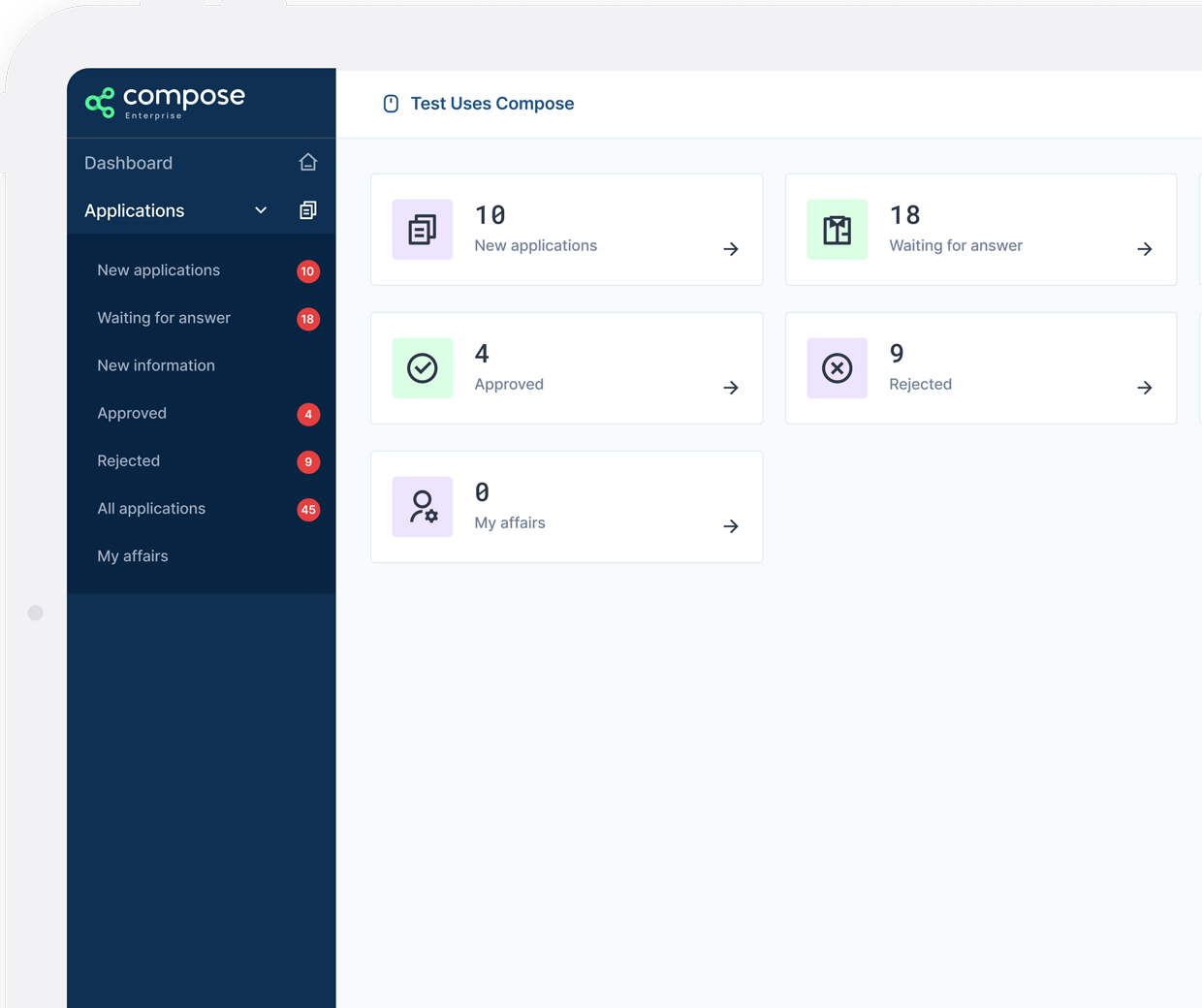 The speed of off the shelf & still fully customizable
With standard case management already built into the system but still fully adaptable you can shorten your time to market without compromising on functionality
Fully adaptable to your process
Your process is unique and you should not have to change the way you work to adapt to a system. Our case management adapts to fit your workflow
Better governance through structured data
Better structure can give you better insight into your case handling allowing you to get a better overview of the work at hand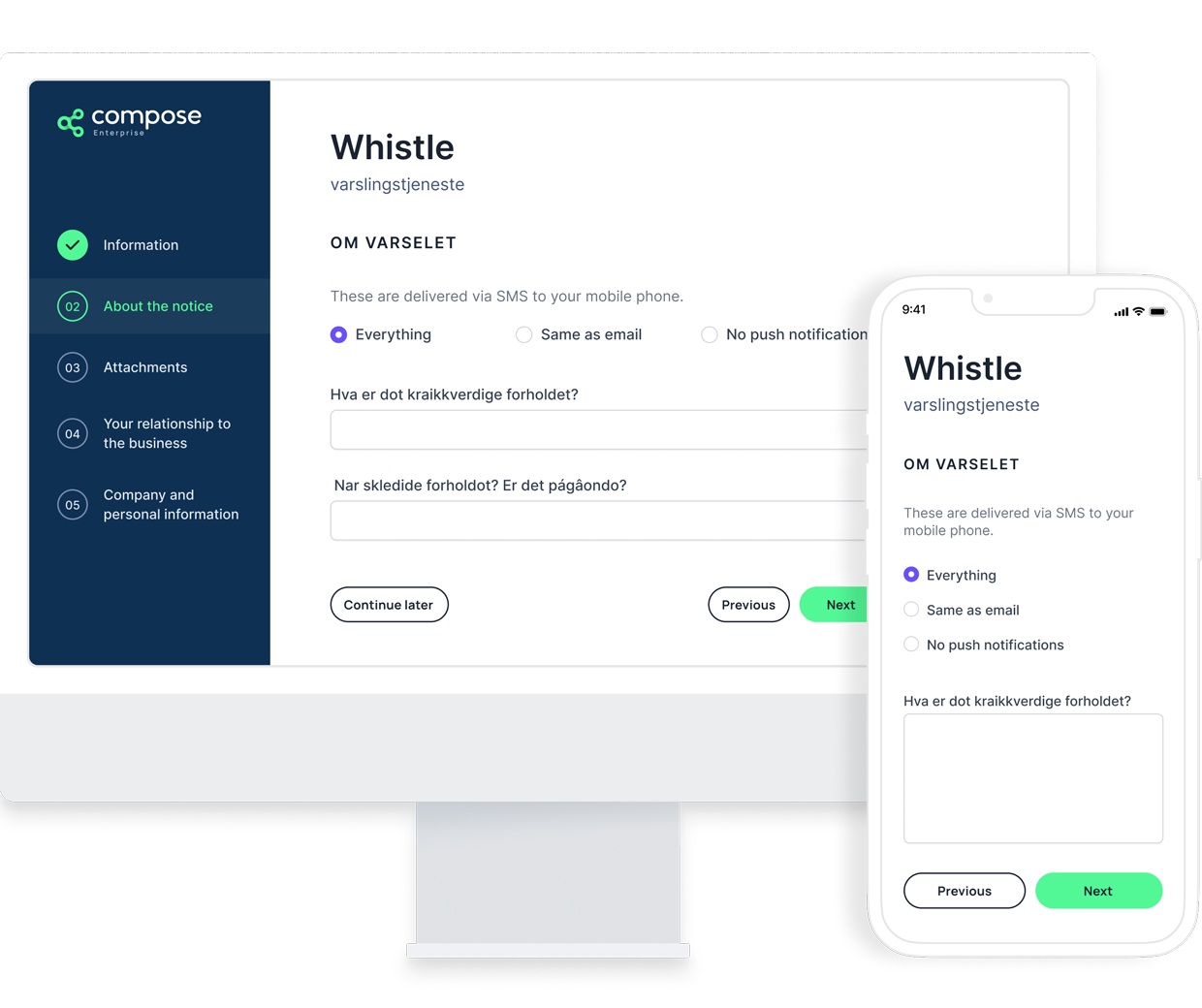 A great end-user experience
Fully customizable to fit your brand. You can make all forms and services fit your design style. With full responsive design you can ensure your users have a great experience regardless of device
WCAG compliant
Our solutions are WCAG compliant so all of your users can be sure to have a good experience using your system.
Security and GDPR built in
Compose is designed from the ground up to be secure and GDPR compliant so you can focus on the work at hand.


Our automation experts are ready to answer any question you have or help you get started with building automations today